A dark pattern is a user interface that has been carefully crafted to trick users into doing things they may not want to do, like signing up for recurring bills or purchasing accessories with digital products.
Recently WhatsApp updated its privacy policy to say they will share users' data with Facebook for advertising purposes. Users needed to opt out to avoid this, but the opt out toggle was hidden in the fine print of a show / hide panel where most users would select 'Agree' without reading the terms and conditions.
This resulted in a bad user experience as users unintentionally gave permission to WhatsApp and Facebook to use their data for marketing purposes.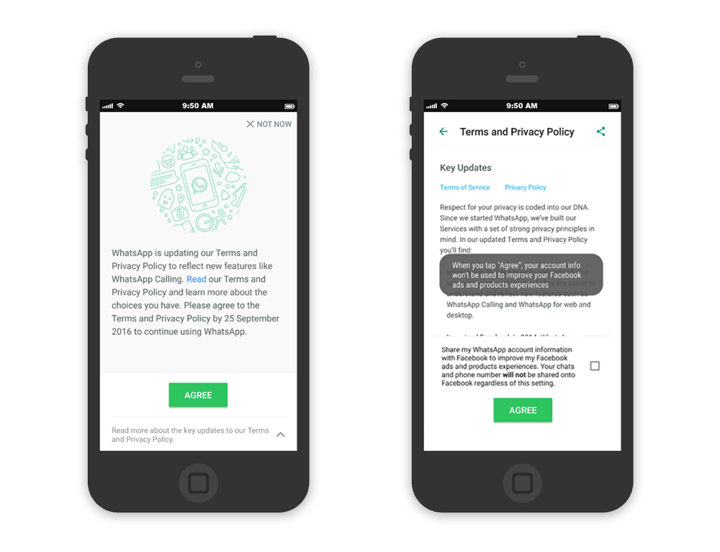 Although there is no standard code of ethics for UX practitioners at the moment, we should be careful not to design UI dark patterns that deceive users into doing something they would not want to do, as this can be very damaging to a brand or product's reputation. Instead, look to produce interfaces that are intuitive and obvious, that follow established UX best practice and that delight, rather than disappoint, your users.
---
Enjoyed this UX Tip? We've got loads more useful content to help you and your organisation successed in the digital world; from User Experience best practices, to Web Development insights and business strategies. Subscribe to our Blog now and we'll send you a quick email each time we publish a new article.